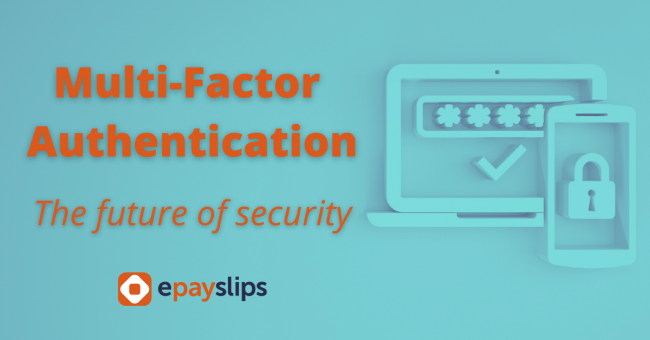 At ePayslips, our in-house Development Team are constantly looking for new ways to innovate, improve and introduce efficiencies for our clients. Recently, we released an update that provides a higher level of security and peace of mind for ePayslips users: Multi-Factor Authentication (MFA).
Setting up MFA is super straightforward. Users can either set up this feature the first time they access the portal or via the 'My account' page. We understand that some of our clients will already have MFA apps in place, therefore, we allow users to set up MFA using Duo, Authy, Google Authenticator, and Lastpass, to name but a few.
Many of our clients, or those considering switching to ePayslips, may be daunted by the thought of a third party business handling such sensitive data on their employees. With MFA implemented your mind can be put to rest.
Multi-factor authentication protects your employee's ePayslips account by using a second source of validation in the form of a token to verify user identity before granting access. 
Enabling MFA significantly reduces the risk of hackers gaining unauthorised access to your account. Also, it protects against phishing, social engineering and password brute-force attacks and secures your logins from attackers exploiting poor password selection or stolen credentials.