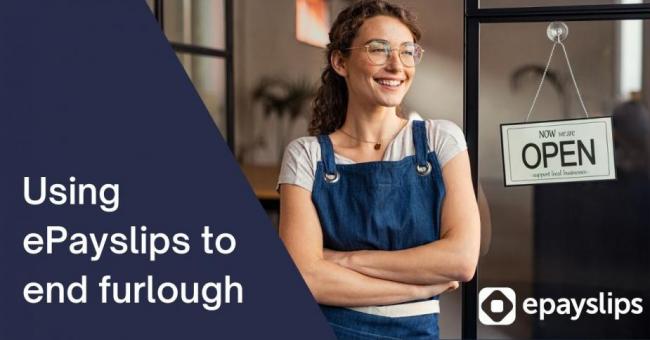 The Coronavirus Job Retention Scheme came to an end on the 30th of September 2021. As of the 1st October 2021, the Government will no longer be supplementing furloughed employees wages, and employers will be required to end their furlough.
As an employer, you have a decision to make regarding previously furloughed employees. Depending on the situation, you may wish to bring them back to work under the same employment contract, bring them back to work under a different contract, or unfortunately in some circumstances, it may be necessary to let the employees go via a process of redundancy.
Whatever you decide, it is important to be transparent with the employees involved and keep them up to date on the process. In some cases, this can be hard. The affected employees may be working at home or in various locations. Using our COMMUNICATE module, ePayslips clients can communicate updates with individually affected employees to be accessed anytime, anywhere. The Chartered Institute of Personnel and Development (CIPD) has also issued a guide to returning furloughed workers.
Returning under the same employment contract.
Where previously furloughed employees return to work under the same employment contract, the least amount of work will be needed. No contractual changes will need to be agreed upon, and there will be no negotiations regarding redundancy.
However, it is still important to make sure affected employees under this scenario are updated, and it should be communicated with them as soon as possible the date they are expected to return to work and clearly explained that their contract has not changed.
For ePayslips clients, this can be done via the one to one private messaging with the employee. Their contract can also be stored in the document store for access at any time using the COMMUNICATE module which the employee should be reminded of.
Issuing a new employment contract
In situations where an employee will remain employed but under new contractual conditions, such as a change of hours or working location, this must be agreed upon with the affected employee. Communication is also vital in this scenario. It is advised to start discussions with the affected employee as soon as possible.
In this case, clients can communicate with the employee via COMMUNICATE module. The employee can send queries via private message to the client's HR team, and they will be able to access their new contract at any time, anywhere via the ePayslips mobile or web app. The HR team can also use COMMUNICATE to issue notification letters and updated contracts of employment.
Redundancy
Whilst redundancy will want to be avoided where possible, in some cases, it may not be viable to return all previously furloughed employees to work. Employers are legally obliged to follow a process in redundancy that is transparent and keeps the affected employee up to date. Depending on their age and length of service, the entitlement may be different. In some cases, there may be a decision to offer Pay In Lieu of Notice (PILON). 
Whatever the scenario of the redundancy is, the fact that it must be communicated with the employee does not change. For ePayslips clients, affected employees can be kept up to date via private one to one messaging using the COMMUNICATE module. P45s can also be issued securely and electronically via our ePayslips app.