Digital payslips for SME businesses
Deliver a better payslip experience for your employees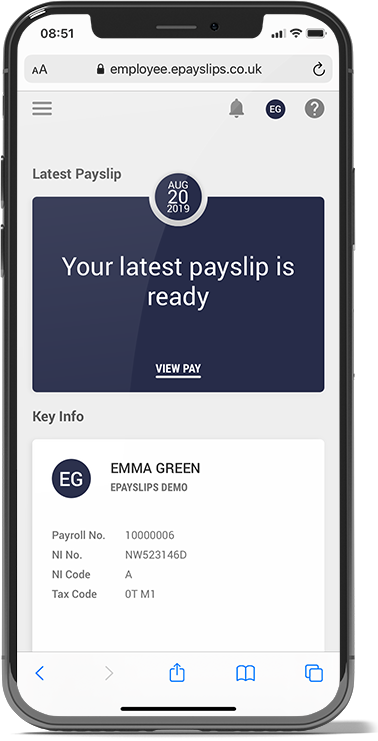 The benefits of a digital payslip Vs paper payslips
With everyday tasks increasingly happening online, the humble paper payslip is now in need of a makeover. With employees accessing bank accounts, tax records and even health records online, there is an expectation that their employer will provide pay information in a way that is easily and readily available.
For you, as an employer, the increase in legislation and compliance regarding payroll means adding another requirement such as digital payslips may seem daunting. What you need is a system that is easy to implement and manage, is cost-effective and above all, is secure and compliant.
Your fully compliant solution
ePayslips operates via a secure online employer portal and secure web and mobile apps for your employees. No payslips or pay information sent to employees over email so you can be sure of the security and integrity of your data.
Reduce HR queries




Your employees can see all their pay information and access 24/7 which will reduce the queries and requests for replacement payslips
Employee Self Service




Your employees can make changes to their details themselves such as address and bank details
All pay information




ePayslips can also be used to send other pay related information such as P60s, P11Ds and P45s
Custom branding




Your digital payslip will be branded with your logo and brand colours which helps employee confidence and engagement
Easy to set up




ePayslips takes data from any payroll software with no software licences or downloads required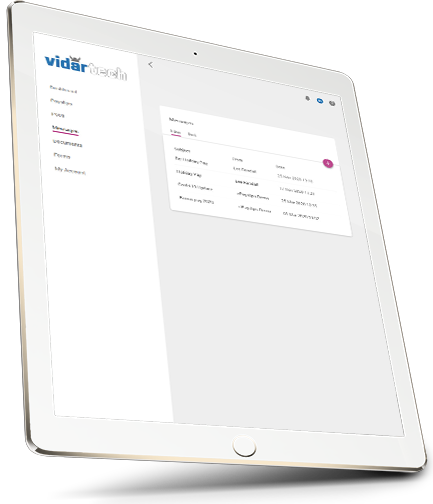 More than just a digital payslip
ePayslips isn't just a digital payslip website. It is a full employee communications platform. Our modular options allow you to bolt on a whole host of other features including:
Secure two-way messaging - so you can use ePayslips like an intranet to send out communications to your staff such as Automatic Enrolment communications.
Company documents – you can use ePayslips to deliver company documents such as staff handbooks and policy docs or common forms such as holiday forms.
Staff benefits – we can offer a rewards and benefits platform integrated into ePayslips.
Modular options to enhance your ePayslips solution
Find out what options are available